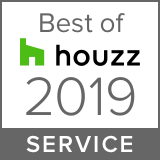 Resinous Concrete Epoxy Floor Coating and
Custom Shelving and Storage by Organized Living for Colorado Springs
Front Range Storage Solutions Inc.
Polyaspartic, Epoxy, and Metallic Floor Coatings
Improving Colorado, One Home at a Time...
---
Front Range Storage Solutions Inc. is offering the finest in quality, service, and value for Colorado Springs, Monument and the Tri-Lakes area, Woodland Park and Divide, Peyton, Falcon, Pueblo and Pueblo West, and other surrounding areas of the Front Range in our line of concrete floor coatings for residential and commercial application.

There are very few low-cost renovations that can change the practicality, atmosphere, and appearance of a home as dramatically as a high quality Polyaspartic and Epoxy floor coating for your garage floor, basement floor, or other concrete surfaces!



Seal-Krete High Performance Coating Systems are designed to provide an added aesthetic value, and a variety of finishes can be achieved through different methods and number of layers. Customized designs and a variety of color chips and granules can even be embedded under the layer of clear coat for added flair.

Starting with an Epoxy-Shell Base-Coat, applying treatment (vinyl or quartz flakes, metallic pigments, variegating), and finishing with a Poly-Shell Polyaspartic Clear Coat will result in unlimited design possibilities for your project and incredible benefits.


High Resistance to a multitude of harsh chemicals, including brake fluid and other fluids commonly spilled / leaked in a working garage that would otherwise stain or damage a concrete floor.


A higher abrasion resistance compared to normal concrete


Easy cleanup. Naturally water repellent, so can be cleaned easily with a hose and a squeegee.


A unique and beautiful high-gloss finish with customization ability only limited by your imagination


UV Resistant - Will not be damaged or faded by UV or weather effects


Slip Resistance (snow, ice melt, oil, etc.)


We use excellent coating systems, but not all Polyaspartic and Epoxy products are equal, and like with a good paint job, the 'prep work' done before application will make all the difference in the final product and its durability over the years. Front Range Storage Solutions puts a lot of work into the preparation of flooring areas with our diamond grinder, filling and grinding cracks, as well as extensively protecting the surrounding areas from dust and spattering.



Proper Prep Work is the KEY to a long lasting high quality floor coating.




Professional Coating companies will use a diamond grinder and spend the time to prepare the work area—never 'liquid prep'. Beware any contractors claiming that they can apply a good floor coating cheaper by preparing with a simple power wash.


Epoxy-Shell Metallics

If you're looking for a dose of drama in any space, metallic may be the answer. Metallic pigments combined with our 100% solids Epoxy-Shell base coat creates a shiny, reflective floor that will score big on looks and durability. A metallic treatment contains almost no VOC's (and are SCAQMD approved) so they're environmentally friendly, are seamless, and will cure to be harder than concrete. Metallic pigments create depth and movement in the floor that replicates molten metal or even deep blue water. Use of multiple colors and special finishing techniques provide unlimited combinations for a one-of-a-kind floor. Combined with our Poly-Shell Clear coat, metallic floors are a great option for high traffic areas in commercial, retail or residential settings, including hotel lobbies, salons, and family and game rooms.





Why Resinous Flooring?

For areas that require a safe / slip-resistant, clean, durable, and aesthetically appealing flooring solution, resinous flooring systems provide exceptional value and performance over pre-engineered floors or basic concrete. From home garages and basements, to locker rooms and industrial floors, to pool decks and corridors, resinous flooring systems are continuing to gain popularity in Colorado Springs with architects and designers because of their unique ability to deliver slip-free safety, seamless cleanliness, stain resistance, unrivaled durability, and endless design possibilities.





Possible Commercial and Industrial Application


| | | |
| --- | --- | --- |
| Animal Facilities | Food Processing Plants | Production Floors |
| Balconies | Garages | Ramps |
| Breweries | Greenhouses | Restrooms |
| Cafeterias | Gymnasiums | Schools |
| Churches | Hospitals | Shower Stalls |
| Clean Rooms | Hotels | Showrooms |
| Commercial Kitchens | Laboratories | Stadiums |
| Control Rooms | Locker Rooms | Storage Facilities |
| Corridors | Municipalities | Sunrooms |
| Countertops | Museums | Veterinary Clinics |
| Detention Centers | Offices | Walkways |
| Dog Kennels | Patios | Walls |
| Firehouses | Pool Decks | Zoos |
Whether you're a Colorado Springs homeowner looking to add some practical flair to your basement, garage floor, or other surface, a builder looking into a signature look, or an owner or manager or a commercial building, if you're interested in our concrete floor coating systems, please call us today at (719) 344-9598 or contact us using the form below! A consultation and estimate is always free, and there's never any obligation.


---
---
Front Range Storage Solutions Inc.

2233 Academy Pl. Ste 100c




Colorado Springs

,

CO

80909




www.FrontRangeStorageSolutions.com


Call 719-344-9598 or

719-203-4423 fax
---